AppBundles.com is a unique collection of category-leading mobile apps for iOS and Android that provide exponential value to your lifestyle at a significant discount. Our bundles unlock Premium access to multiple mobile apps at one easy subscription. With AppBundles.com, you maximize your time while we focus on minimizing the cost.
The all-in-one mobile scanner scans, signs and sends PDF documents and receipts from anywhere in the world.

Powerful scientific calculator with advanced currency & unit conversions.

View real-time weather near you, even see future forecasts with advanced weather radars & animated map layers.
Easy-to-use collage-making studio—paired with a powerful editor & creative toolkit—to celebrate your most memorable moments. Now available on iOS and Android. NEW!
Track your portfolio, get instant alerts and read the latest market news.
The award-winning, multifunctional, and highly-customizable calendar for professionals on the go.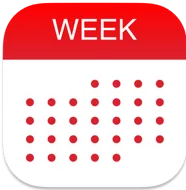 Quickly translate text, voice, and images to over 100 languages to easily communicate with anyone, anywhere.

AppBundles.com Travel Bundle
Prepare for your next trip with three award-winning iPhone apps.
AppBundles.com Best Apps Bundle
Elevate your day with five award-winning iPhone apps designed to save you time